Biden White House Chief of Staff Ron Klain recently told Axios that Joe Biden is planning for a potential 2024 rematch against 45th President Donald Trump, and is warning against underestimating the political juggernaut in the next election.
Klain was interviewed by Axios for its HBO news series, and told the website, "I wouldn't want to estimate or underestimate Donald Trump as an opponent if he chooses to run." He added, "My experience … is that incumbent presidents are judged on their record," and then claimed that "President Trump had a bad record in 2020. Joe Biden is hopefully assembling a powerful record to run on if he runs for reelection in 2024."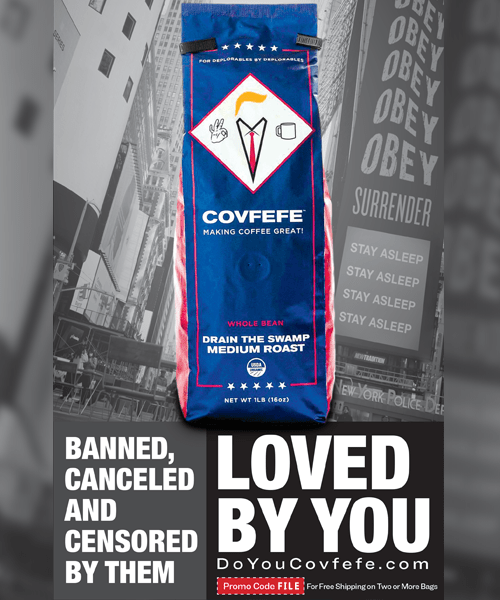 Just over 100 days into the Biden administration, the abysmal latest jobs report stunned even die hard supporters of Biden, and a hack on an important oil pipeline has gas prices skyrocketing with a fuel shortage across most of the East Coast and Southeastern United States. Meanwhile, most of Biden's planned legislation is stalled in the evenly split Senate, with seemingly little hope of eliminating the filibuster that would allow Kamala Harris to give Democrats a majority.
At the same time, Arizona is auditing the votes from Maricopa County in the 2020 election, and other states are calling for similar audits, casting more doubt on an election that was marred with numerous credible accusations of widespread voter fraud. Biden, who is 78, has pledged to run again in 2024, though he noted that he respects "fate" and is generally unable to plan years ahead.
Biden has also received fever pitched criticism from America First conservatives for the alleged targeting of political dissidents. In mid-April, the Biden regime's FBI targeted and arrested a reporter who recorded footage of a still-unnamed Capitol Hill police officer shooting and killing Ashli Babbitt, a January 6 protester, on the same day the Biden regime's FBI announced that no charges would be brought against the police officer.
Late last month, America First host and commentator Nick Fuentes announced that he was placed on the official No Fly List, which prevents him from boarding any airplane in the United States. The list was originally designed to prevent terrorists from hijacking airplanes, and became a controversial issue for the left and civil libertarians in the wake of the attacks on September 11, 2001. Tucker Carlson mentioned Fuentes' status on the No Fly List on an episode of his overwhelmingly popular nightly program, saying,"If it's true this is a turning point in American history. These are people, again, who have not been charged with crimes." Carlson added, "If they have been prevented from traveling in their own country by the administration because the administration doesn't like their political views, that is not democracy, that is dictatorship. We ought to find out who is on the No Fly List and why, and we should find out immediately."
It seems unclear whether Biden's popularity, and record, can be maintained over the course of a four-year presidency that many would say started on shaky foundation.