On Friday, America First host Nick Fuentes was banned from Twitter following smears from the ADL and the SPLC. In a statement to National File, the big tech network refused to elaborate on which rules Fuentes broke, or whether the ADL and SPLC's articles had an impact on their decision. Now, Fuentes has announced "America Uncanceled with Nick Fuentes" in Dallas, Texas, competing with CPAC's "America Uncanceled" event.
"ATTENTION: There will be an event tomorrow near the CPAC hotel," Fuentes first wrote on his Telegram channel, adding, "Stay tuned for details." Later, Fuentes posted an image to his Telegram channel offering more details. Updates will also ostensibly be posted to Fuentes' Gab account.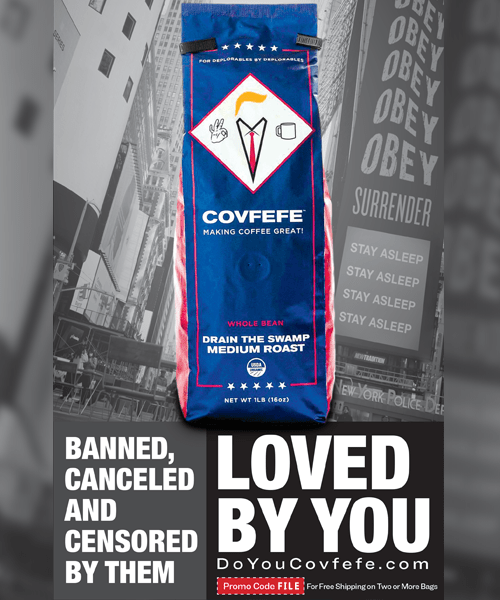 "America Uncanceled with Nick Fuentes" will occur Saturday, July 10, at 5 p.m. CST. The image, featuring an image of Fuentes, invites those interested to "Attend this historic event taking place within walking distance of CPAC in Dallas" with "venue location to be announced at 4:00 p.m. CST." Fuentes also plans to live stream the event starting at 4:30 p.m. on his website. (READ MORE: Nick Fuentes BANNED From Twitter Following ADL and SPLC Hit Pieces)
The SPLC and its journalists took credit for the censorship of Fuentes from Twitter earlier today with their own tweets that appeared to mock the 22-year-old's loss of his Twitter account. "Following Fuentes's ban, the SPLC, whose article was far more focused on Fuentes's relationship and interactions on Twitter than the ADL's hitpiece, claimed a victory and took credit for his permanent suspension," National File noted.
🚨 UPDATE

Just TWO days after releasing our #TweetingHate analysis by Senior Investigative Reporter @MichaelEHayden:

Twitter has suspended the account of white supremacist Nick Fuentes.#ByeNick ✌️ ✌️ pic.twitter.com/1HjmvhtYlV

— Southern Poverty Law Center (@splcenter) July 9, 2021
In an email sent to National File, Twitter refused to explain which rules were broken by Fuentes that necessitated his ban from the big tech platform. Twitter also refused to state whether the articles from the ADL and SPLC impacted their decision to ban the popular host and commentator. (READ MORE: Fox News Runs Hit Piece Against Paul Gosar Over Fundraiser With Nick Fuentes)
During the Florida-based "America Uncanceled" CPAC held earlier this year, Fuentes held his own competing AFPAC featuring prominent Republican Rep. Paul Gosar, former Rep. Steve King, pundit and respected author Michelle Malkin, Jon Miller, and Vincent James. Gosar's speech focused on national security, defending the southern border, and ended with the declaration that "America First is inevitable!"