CNN fires three employees for coming into work unvaccinated, citing a "zero-tolerance" policy for individuals who choose not to receive the controversial vaccines.
Media outlets reported earlier today that CNN terminated "three employees who were coming to the office unvaccinated," attributing this news to a memo released from CNN's Jeff Zucker. CNN is the first major media outlet to fire employees based on their vaccination status, but follows the emerging pattern of major employers refusing to allow employees to choose whether or not to receive one of the controversial vaccines.
JUST IN – CNN fires three employees who came into the office unvaccinated, cites "zero-tolerance" on policy.

— Disclose.tv 🚨 (@disclosetv) August 5, 2021
CNN terminated "three employees who were coming to the office unvaccinated," per memo from Jeff Zucker. "We have a zero-tolerance policy on this."

— Michael M. Grynbaum (@grynbaum) August 5, 2021
Jeff Zucker, the president of CNN, sent a memo to CNN staff indicating their "zero-tolerance policy" regarding not receiving the coronavirus vaccination. "You need to be vaccinated to come to the office. And you need to be vaccinated to work in the field, with other employees, regardless of whether you enter an office or not. Period. We expect that in the weeks ahead, showing proof of vaccination may because a formal part of the WarnerMedia Passcard process."
Wow, CNN fired three employees who did not get a COVID-19 vaccine and came into the office https://t.co/dsbe6enHbq

— Daniel Chaitin (@danielchaitin7) August 5, 2021
CNN is receiving backlash on social media for firing unvaccinated employees, but keeping Jeffrey Toobin and Chris Cuomo employed. Jeffrey Toobin was fired for exposing himself on a Zoom call but was back to his original chief legal analyst role.
Chris Cuomo, related to Governor Andrew Cuomo, has been advising his brother on the allegations of sexual harassment. Starting last March, CNN had allowed the Cuomo brothers to banter on air, which made many ethical experts uneasy. "The situation CNN finds itself in illustrates why journalists should not deviate or make exceptions, even well-intentioned ones, from fairly well-established principles of journalistic ethics," said Scott Stroud, ethics director for the Center for Media Engagement at the University of Texas at Austin.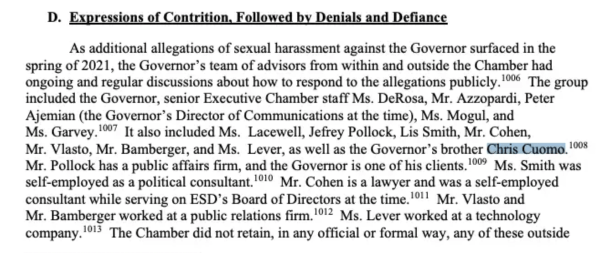 Chris Cuomo also found himself in hot water after he 'verbally attacked' a bicyclist that confronted the CNN anchor for breaking quarantine. Chris Cuomo had tested positive for coronavirus and was not following the rules put in place by Governor Andrew Cuomo.
Toobin and Cuomo have jobs but CNN fired 3 random people for not getting vaccinated.

— Ben McDonald (@Bmac0507) August 5, 2021
To review…

Smearing sexual assault and harassment survivors and masturbating in front of your colleagues IS ACCEPTABLE behavior at CNN.

But not being vaccinated is NOT ACCEPTABLE. https://t.co/XXgmwDijM3

— Curtis Houck (@CurtisHouck) August 5, 2021