Facebook has recently included a deradicalization program into their latest update, reaching out to its members so they can "get advice from people who escaped violent extremist groups."
This pop-up will appear when you first log in to Facebook, letting members know that Facebook cares about "preventing extremism" on their platform. It lures members in with letting them know that "others in your situation have received confidential support."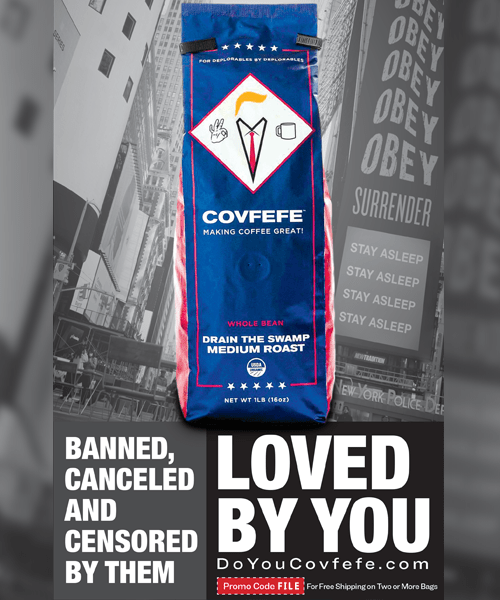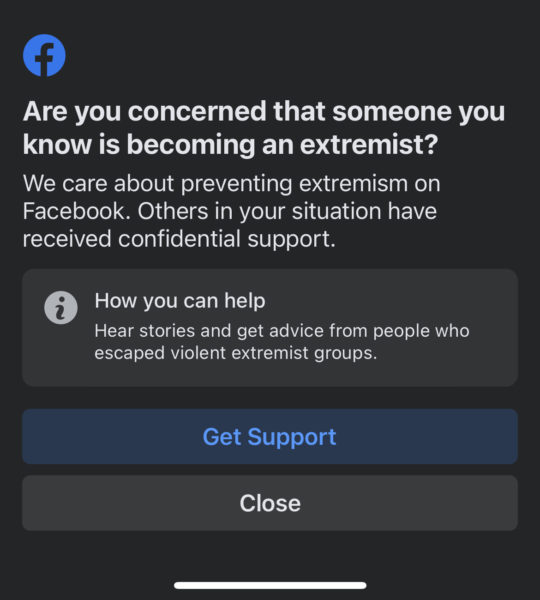 Facebook has provided its users with directions on how to indicate that someone close to them may be involved in "hate groups" and how to help in their deradicalization.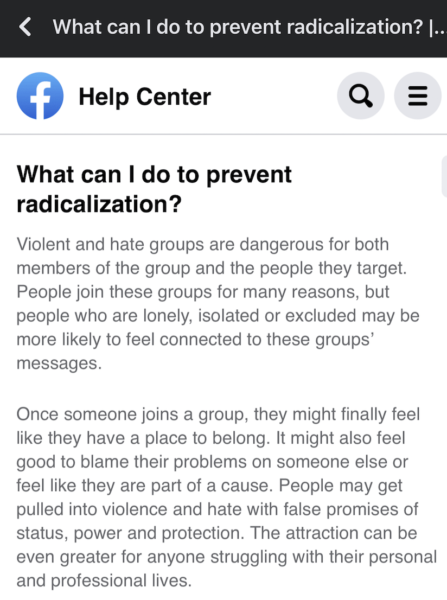 The tech giant added signs that someone may be at risk to be an extremist, including "unusual amounts of anger or aggression" and "spending unhealthy amounts of time online." There was a small disclaimer at the bottom that these behaviors may be indicative of someone struggling with depression, suicidal thoughts, or stress. (READ MORE: Texas Supreme Court Rules Facebook Can Be Held Liable For Child Sex Trafficking On Its Platform)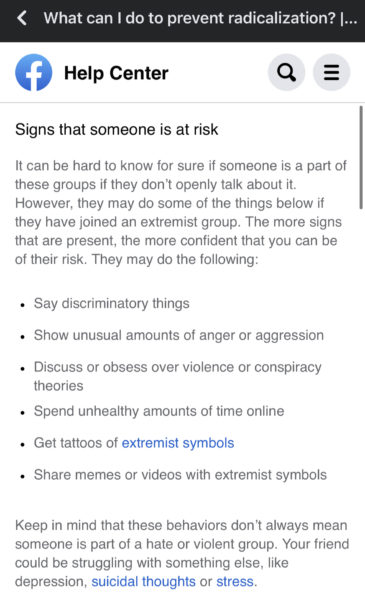 Facebook linked a former extremist group, Life After Hate, who say they engage in the deradicalization of far-right extremists. The tech giant claimed that "group leaders may lie or brainwash their followers with false information" and take advantage of group members to do violent or illegal activities. Facebook has also linked the Centre for Analysis of the Radical Right (CARR), a U.K. research center that focuses on far-right activities. CARR has listed a number of far-right symbols, including ancient Germanic runes to cartoon Pepe the Frog.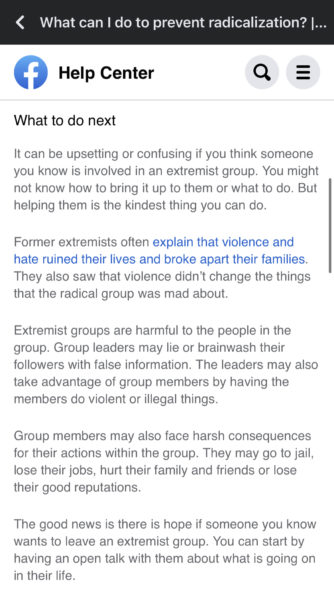 While Facebook has come out and explicitly stated that they not accept serious threats of violence, hate groups, or terrorist groups, they did not explicitly state that standard. Facebook stated that they "work with law enforcement if we think there might be real risk of harm" but did not state the standard where they involved law enforcement.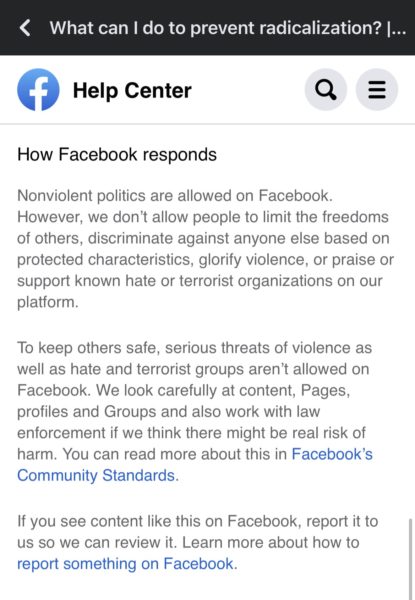 Facebook deradicalization program is flagging "extremists" across their platform if they suspect them of far-right behavior. They have tried make an argument that minorities are not destroying the country, stating that the founding fathers welcomed immigration and that hate groups oversimplify problems in the country.